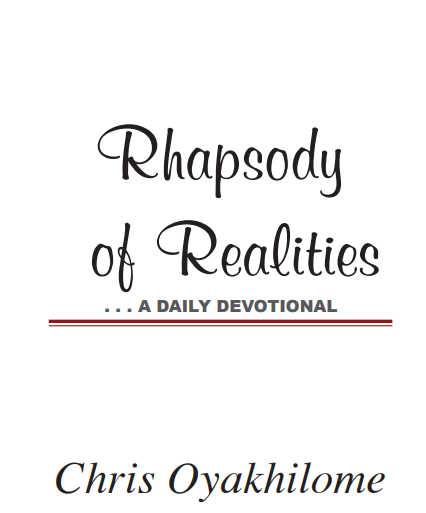 YOU'RE WORTH HEAVEN'S BEST
Forasmuch as ye know that ye were not redeemed with corruptible things, as silver and gold…But with the precious blood of Christ, as of a lamb without blemish and without spot (1 Peter 1:18-19).
Your value to God is revealed in the price He paid for your salvation, which is the precious blood of Jesus Christ. It shows how priceless you
really are to God.
Never be deceived by voices that tell you you're not special or those who treat you like you're nothing. The fact that you're worth the blood of Jesus Christ says a lot; it defines your true value. This realization
should inspire greater boldness and confidence in your spirit. Nothing is too good for you. You're worth heaven's best.
Meditate on this truth! Think, talk and live as God's treasure of inestimable value. The Bible says He rejoices over you with singing (Zephaniah 3:17). That's because you're His glory and His righteousness. See yourself the way He sees you, and your faith will
be more effective. Hallelujah!
CONFESSION
My life is for the glory of God, for I was made for His pleasure. His grace, beauty and excellence are manifested in and through me. I manifest the glory and wisdom of Christ today, in Jesus' Name. Amen.
FURTHER STUDY:
James 1:18; Isaiah 43:7 NKJV; 1 Peter 2:9
1-YEAR BIBLE READING PLAN: Philippians 2:1-18 & Isaiah 35-37
2-YEAR BIBLE READING PLAN: Titus 3:1-15 & Jeremiah 51