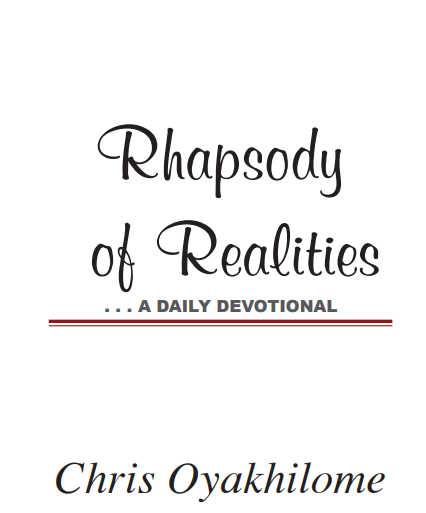 The Perfection Of The Heart
Amaziah was twenty and five years old when he began to reign, and he reigned twenty and nine years in Jerusalem. And his mother's name was Jehoaddan of Jerusalem. And he did that which was right in the sight of the LORD, but not with a perfect heart (2 Chronicles 25:1-2).
What we just read in our theme scripture is quite interesting; it says Amaziah did that which was right in the sight of the Lord, but not with a perfect heart. God wasn't judging the rightness of his action, but the perfection of his heart. His conduct was right; at least God said so, but he lacked heartiness— the quality of hearty sincerity.
We find another example in 1 Kings 15, with King Asa. 1 Kings 15:14 shows a flaw in his actions, which nevertheless, didn't dent the perfection of his heart as far as God was concerned. It says, "But the high places were not removed: nevertheless Asa's heart was perfect with the LORD all his days."
The foregoing show two people, one whose conduct was right in the sight of God but his heart wasn't perfect with God; and then another one whose conduct wasn't perfect, but his heart was perfect with the Lord. Here's an imperfect heart (Amaziah) doing perfect things, and a perfect heart (Asa) doing imperfect things. But God called Abraham to a higher quality of perfection when He said, "…walk before me, and be thou perfect" (Genesis 17:1); He was asking for the perfection that works from within; perfection of the heart that produces perfect actions.
That's what we have in Christ; you were born perfect after Him, with a perfect heart that produces righteousness. He's given you that perfection of heart (that perfection of the spirit). Believe it; affirm it; and act accordingly. Live from your heart, manifesting His virtues and perfections in you to your world: "But you are a chosen race, a royal priesthood, a dedicated nation, [God's] own purchased, special people, that you may set forth the wonderful deeds and display the virtues and perfections of Him Who called you out of darkness into His marvelous light" (1 Peter 2:9 AMPC).
PRAYER
Dear Father, I thank you for the perfection of my heart. I produce righteousness, because of the nature of Christ in me. My life is the expression of your glory and excellence, now and always, in Jesus' Name. Amen.
FURTHER STUDY:
1 Kings 15:14; Matthew 5:48 AMPC; 1 John 4:17
1-YEAR BIBLE READING PLAN: Luke 24:13-35; 2 Samuel 9-11
2-YEAR BIBLE READING PLAN: 1 Corinthians 2:1-11; Psalm 143-144