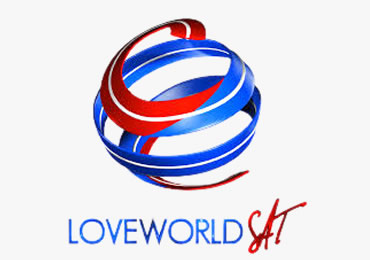 LoveWorldSAT is a premier Christian television station delivering the best in value-based family content that is inspiring, meaningful, life-changing and informative, broadcasting from South Africa to the world.
OUR REACH
LoveWorldSAT was the first Christian television station to beam out of Africa to the rest of the world, 24/7, nonstop on free-to-air networks. Our satellite coverage beams throughout the continent of Africa and parts of Europe via Intel Sat 20 satellite. We reach the continent of Asia via Thaicom 5 C Band satellite covering more than half of the world's population and also cater for a global audience via our 24 hour online stream at www.loveworldsat.org, making LoveWorldSAT accessible anywhere in the world.
LOVEWORLDSAT BROADCASTING STUDIO AND PRODUCTION SERVICES
LoveWorldSAT boasts of 3 fully equipped state-of-the-art studios in Randburg, South Africa equipped with WASP3D on-air graphics suites, and the top-of-the-range Tricaster 8000.
Our production expertise ranges from pre-production, to full production services including studio-based shows; live productions and virtual set recordings, to on location shoots, field reporting and multi-camera live outdoor events. We are experts in all elements of post-production including 3D animation, motion graphics and video editing.
We have LoveWorld News Bureau Centres in South Africa (Cape Town, Durban, Bloemfontein, Pretoria, East London, Port Elizabeth, Rustenburg and Soweto), Zimbabwe, Swaziland, Namibia and Malawi.