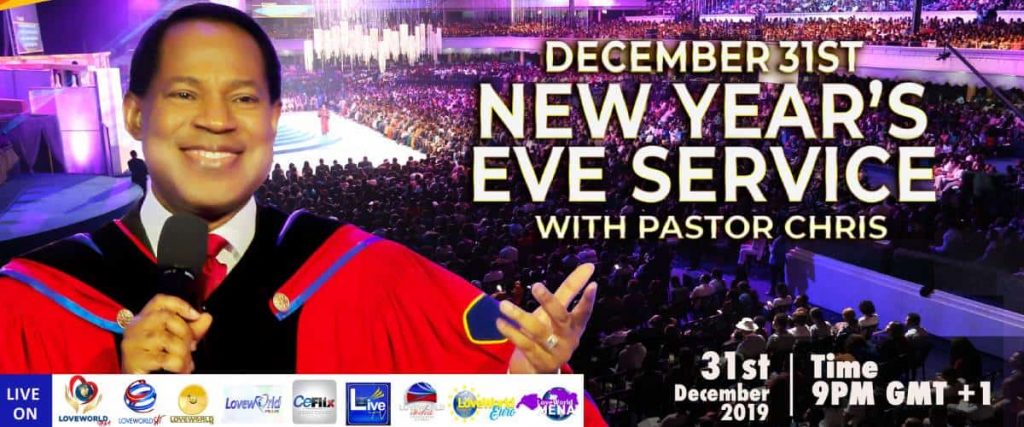 One Night!
One Meeting!
Multiple Locations!
Billions Participating!
Worldwide Impact!
Our New Year's Eve Service holds on Tuesday, December 31st, and will be streamed live to all our Churches; the LoveWorld Networks and Web/Mobile platforms; and, on major satellite, terrestrial and local TV and Radio Stations around the world.
Make sure you participate, and invite others to join you too, as we pray, worship together and usher in 2020 with the Word in faith and the Holy Spirit.
Locate a viewing center, select a TV or Radio Station, or participate through your preferred mobile or web application/ website.
New year Eve Service with Pastor Chris
You can participate using any of our Web or Mobile platforms:
Log into all LoveWorld TV Stations:
Participate on all LoveWorld Radios kindly click : http://www.loveworldinternetradio.org/
Join us from all the viewing centers around the world.