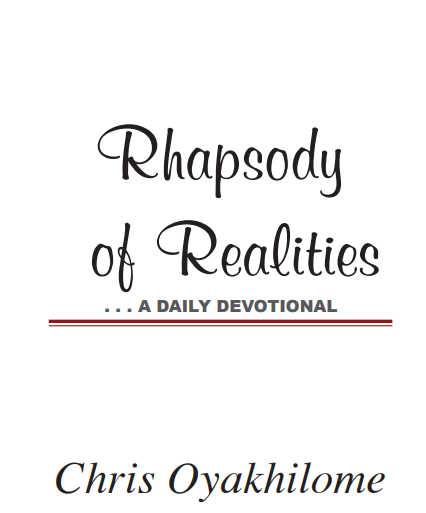 PROVE YOUR LOVE BY WINNING SOULS
To wit, that God was in Christ, reconciling the world unto himself, not
imputing their trespasses unto them, and hath committed unto us the word of reconciliation (2 Corinthians 5:19).
Our evangelical responsibility is something that all of heaven takes seriously. Sadly, many don't understand how serious this really is.
There're Christians who are still asking if whether or not someone who doesn't win souls will go to heaven. The question to ask such people is, "If someone doesn't love God, or love Jesus, will that person go to heaven?" That's not going to happen.
The Bible says, "…every one that loveth him that begat loveth him also that is begotten of him" (1 John 5:1). If you love the Father, you must love Jesus. 1 Corinthians 16:22 says, "If any man love not the Lord Jesus Christ, let him be Anathema Maranatha." That means let him be accursed.
The proof of your love for Jesus is keeping His commandments—His Word (John 14:15). His Word says, "…Go ye into all the world and preach the Gospel to every creature" (Mark 16:15). So you keep
that word by being a soul winner. Someone might ask,
"How about those who lived before Jesus came and didn't quite have the opportunity to express their love for Him?" They had the Word of God—His laws and commandments.
Job said, "…I have esteemed the words of his mouth more than my necessary food" (Job 23:12). Jesus is the Word (John 1:14). Hallelujah! Thus, every one of them had a clear opportunity to express their
love for Him. He said in Matthew 28:19, "Go ye therefore, and teach all nations…." That means make pupils of those in your world, teach them about God and the Kingdom-life, establish His Kingdom in the earth. Your love and commitment to the Lord must reflect in your dedication to the preaching of the Gospel.
PRAYER

I love you Lord, and I boldly and openly proclaim the mysteries of the Gospel as an effective witness and impact my world with your righteousness. Thank you for empowering me by your Spirit to be an effective witness, transforming my world and beyond with the news of your saving power, in Jesus' Name. Amen.
FURTHER STUDY:
John 14:15; Matthew 28:19-20; 2 Corinthians 5:14
1-YEAR BIBLE READING PLAN: John 5:31-47 & 1 Kings 7-8
2-YEAR BIBLE READING PLAN: 1 Corinthians 7:10-24 & Proverbs 7
Please follow and like us: