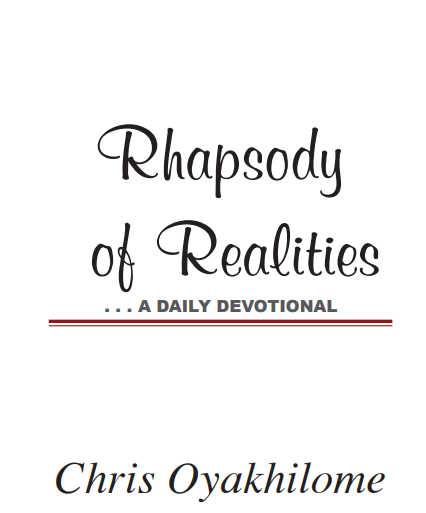 KEEP THE DEVIL ON THE RUN
Submit yourselves therefore to God. Resist
the devil, and he will flee from you (James
Satan never plays fair; so you have to always be on the offensive against him. Our opening scripture says to resist him; but how do you resist him? It's with the Word—the Sword of the Spirit. Don't think the devil is sleeping; he's not! The Bible says he prowls to and fro like a roaring lion, seeking whom he may devour (1 Peter 5:8).
Don't wait for his fiery darts before putting him in check. What the devil likes to do is to get your attention, so that you're always on the defensive, fighting to get your peace back, to get your health and strength back, or to get things back to normal; ever fighting to restore something; no! Don't let yourself be hemmed in such a position.
While with your faith you're neutralizing all the fiery darts Satan throws at you, always be on the offensive with the "Rhema" of God in your mouth. In Ephesians 6:10-16, the Apostle Paul gave a list of the protective part of our armour. Then in the 17th verse, he gave the only offensive tool: "the sword of the Spirit," which is the "Rhema" of God.
Rhema is Greek for the "spoken word." In this case, it's your proclamation of the inspired Word of God for the hour and the season. It's always a word said, or a word in saying; otherwise, it's not a sword; it's not a weapon. Always put the Word on your lips; that's what you use to discomfit the enemy and all adversities.
PRAYER

Dear Father, your Word is in my heart and in my mouth, prevailing as I speak it forth! I speak forth righteousness, wisdom, prosperity, victory and abundance. And with the shield of faith, I extinguish and render ineffective the fiery darts, lies, tricks and stratagems of the adversary, walking on in the victory of Christ, in Jesus' Name. Amen.
FURTHER STUDY:
Ephesians 6:10-17; 1 Peter 5:8-9

1-YEAR BIBLE READING PLAN: Revelation 5 & Joel 1-3
2-YEAR BIBLE READING PLAN: Revelation 12:11-17 & Micah 3-4
Please follow and like us: