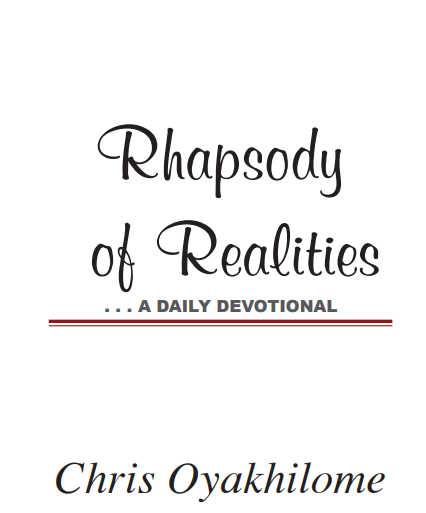 THE POWER OF A COMPELLING
DESIRE
…The effectual fervent prayer of a righteous man availeth much (James 5:16).
There's a promise of a higher realm of life for you regardless of where you are presently. But until and unless you have a compelling desire for it, you may not move to that new and higher realm of life.
Let's look through the Scriptures for two examples of those whose lives were transformed as a result of their compelling desire for a change in their circumstances. In the early period of the history of the nation of Israel, some had become comfortable with the Egyptian lifestyle and possibly forgotten about the land God promised their forebears (Abraham, Isaac, and Jacob).
However, it wasn't until they were subjected to slavery, and the Egyptian whips bruised and tore into their skin that they remembered God's promise. Suddenly, Israel's desire for a change grew and God
heard their cry and sent Moses, a deliverer, to bring them out of slavery and lead them into the Promised Land.
There's another inspiring story of a woman named Hannah in the Book of 1 Samuel 1:1-21. She had no child because she was barren and had been in this situation for many years. Her situation seemed bearable because her husband loved her very much. However, the tide turned for her when her rival began to goad her with her condition.
Suddenly, she became sad and very desperate. This time, her husband's effort to assuage her grief was meaningless; her desire for a child had become overwhelming. The Bible says, "…she was in bitterness of soul, and prayed unto the LORD, and wept sore"
(1 Samuel 1:10).
In these two situations, God's response came as a result of a strong desire for a change. So, do you desire a change in your situation today? Do you want the power of the Kingdom of God to produce results for you? Then, your heart must reach out; you must be bursting with a strong desire. This is just the beginning of the steps you need to take to make a lasting change in your life. To learn more on the subject, get our book, "When God Visits You."
PRAYER
Dear Father, thank you for the inner strength to desire and experience the supernatural in my life, ministry, finances, business, and career. More than anything else, I desire your righteousness to fill the nations,
and that through me, many be won into your glorious Kingdom, in Jesus' Name. Amen.
FURTHER STUDY:
Proverbs 23:18; Psalm 37:4 AMPC

1-YEAR BIBLE READING PLAN: Romans 3:1-31 & Psalms 42-44
2-YEAR BIBLE READING PLAN: Ephesians 4:1-10 & Isaiah 48
Please follow and like us: