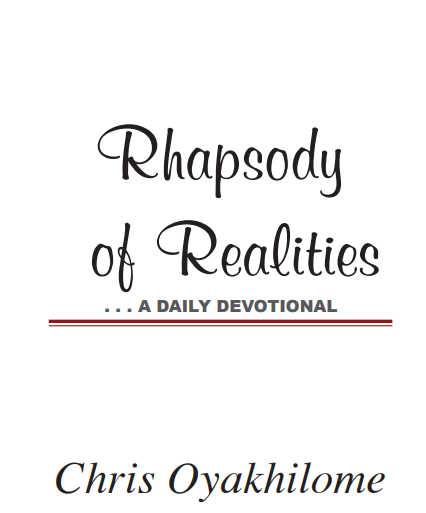 SERVE GOD WITH REVERENCE
For God is my witness, whom I serve with my spirit in the gospel of his Son, that without ceasing I make mention of you always in my prayers
(Romans 1:9).
When you study the life of the Apostle Paul, it'll be very clear to you why he was so successful in ministry. Paul understood what it meant
to serve God with, and from, your spirit—with true reverence. Isn't that akin to what Jesus said in John 4:23-24? He said, "God is a Spirit, and they that worship Him must worship Him in Spirit and in truth, for the
Father seeks such to worship Him." This was the life Paul lived.
When he said, "I serve God with my spirit," he was simply stating how he lived every day. Now you can understand why he said in Philippians 3:3, "We are the true circumcision that worships God in the spirit…." There was a conditioning of his spirit through the Word and fellowship of the Holy Spirit that made him a true worshipper.
This is the life we've been called to live. We're to serve and worship the Lord with, and from, our spirits, with the reverence that He deserves. The Bible says, "The four and twenty elders fall down before him that sat on the throne, and worship him that liveth for ever and ever, and cast their crowns before the throne…" (Revelation 4:10). They showed reverence to the Lord in worship.
Sometimes, that reverence could be an outward prostration, but the prostration of the heart is more important. Many don't understand what it is to have reverence for God. Some Christians speak in tongues
irreverently, forgetting that they're speaking to God and not man. The Bible says he that speaks in an unknown tongue isn't speaking to men, but unto God: in the spirit, he's speaking mysteries to God (1
Corinthians 14:2). Why then should a child of God speak to God so irreverently? Such irreverence among some Christians reflects in their lives, in their words and actions.
Always have the consciousness of the presence of God. It'll help you maintain not just an attitude, but a life of reverence, where you give true worship to God.
PRAYER
Yours, Lord, is the greatness and the power and the glory and the majesty and the splendor, for you alone are God! You're exalted as head over all, and I serve you with my spirit in the Gospel, in holiness and truth, in Jesus' Name. Amen.
FURTHER STUDY:
Revelation 4:10-11; Psalm 103:1; John 4:23-24
1-YEAR BIBLE READING PLAN: John 19:17-42 & 1 Chronicles 17-19
2-YEAR BIBLE READING PLAN: 1 Corinthians 15:40-49 & Ecclesiastes 1-2
Please follow and like us: