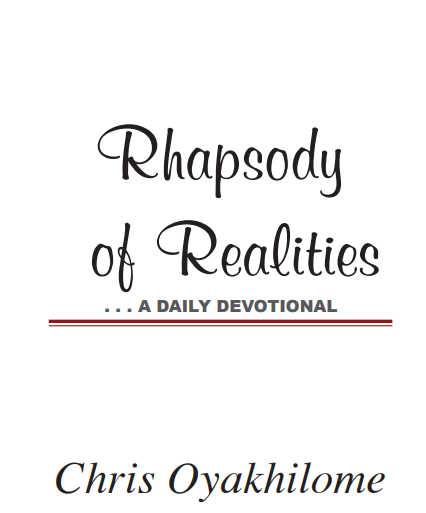 BE CONSISTENT IN YOUR CONFESSION
Let us hold fast the profession of our
faith without wavering; (for he is faithful
that promised) (Hebrews 10:23).
Everything Jesus did—all the miracles He performed—He did with words. Even when He multiplied the five loaves of bread and two fish, it was with words! The Bible says He blessed it (Matthew 14:19) by
giving thanks; He activated the power with words.
Words are "things"; they possess creative energy. When you talk, energy is released to cause what you've said to materialize, positive or negative. The Bible says, "Death and life are in the power of the tongue…" (Proverbs 18:21). Don't confuse your spirit by saying one
thing and obscuring it with another. James 3:11 says sweet and bitter water don't emanate from the same fountain. Be consistent in your
confessions—in your declaration of God's truths. Truth is consistent. Don't change your confession on the basis of transient situations or circumstances. Irrespective of how you feel, what you see or hear; hold fast to what you've believed and received.
Hold fast to your confession of God's Word. Don't give Satan a chance. It makes no difference the contrary evidences and adversities he may stir against you; you say, "I'm a victor in Christ Jesus! Greater is He that's in me than he that's in the world." Once you've said that, no matter what happens thereafter, refuse to waver. Your faith will prevail.
That's how you deal with circumstances and situations in life: you stagger not at the promise of God through unbelief. Rather, you're strong in faith, giving glory to the Lord (Romans 4:20). Keep the word of faith in your mouth always and you'll forever be victorious: "For verily I say unto you, That whosoever shall say unto this mountain, Be thou removed, and be thou cast into the sea; and shall not doubt in his heart, but shall believe that those things which he saith shall come to pass; he shall have whatsoever he saith" (Mark 11:23).
CONFESSION
I refuse to allow circumstances dictate the outcome of my life. I don't stagger at the Word of God through unbelief; I'm ever strong in faith, giving glory to God! No sickness, disease, or infirmity can thrive in my body because I'm joined to the Lord and I'm one spirit with Him. Divine life and unfailing health and strength are at work in every fibre of my being, in every cell of my blood, and in every bone of my body. Glory to God!
FURTHER STUDY:
Hebrews 13:5-6 AMPC; 2 Corinthians 4:17-18

1-YEAR BIBLE READING PLAN: Matthew 20:17-34 & Exodus 16-17
2-YEAR BIBLE READING PLAN: Matthew 10:34-42 & Genesis 29
Please follow and like us: