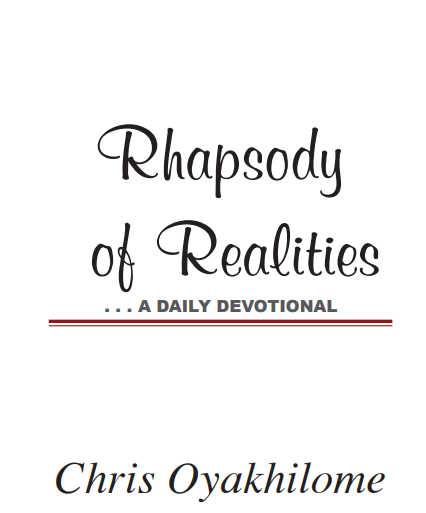 THE WORD IN YOU
…the words that I speak unto you, they
are spirit, and they are life
(John 6:63).
Did you ever hear the expression, "You're what you eat"? It's true, because what you eat gets into your body. Anything that gets into your
body and doesn't become one with it passes out as waste. Only that which becomes one with your body remains in your body.
When you receive and digest the Word, it gets into your spirit. Through meditation, you cause it to go from your spirit through your mind. From your mind, it filters into your body and starts working in it.
It becomes one with your flesh, and you become one inseparable entity. This is important because the Word of God is where the life of God is.
Remember the parable of the sower who went forth to sow his seed. Jesus said, "…The seed is the Word of God" (Luke 8:11). What's a seed? A seed is the life-giving principle of anything. This means the
Word of God is the life-carrying principle of God; the Word is the seed of God. When the angel spoke to Mary and she believed, she received the Word from the angel, and that Word became Jesus.
When you receive the Word into you, it produces in you what it talks about. What does that mean? Remember, the Bible says, "In the beginning was the Word, and the Word was with God, and the Word
was God" (John 1:1). The Word became flesh and dwelt among us. Jesus Christ was the living Word, the Word in flesh. Now, we have the written Word. When you meditate on the written Word, it gets into you as the Word, and lives in you as God. Hallelujah! This is why we're indestructible. We live and abide forever, because the Word in you, lives and abides forever (1 Peter 1:23).
PRAYER
Dear Father, thank you for your Word that's at home in me. Your Word produces in me what it talks about; therefore, I live a life of victory, success, prosperity and divine health always. Your Word is faithful and
true, and I've given myself wholly to it, in Jesus' Name. Amen.
FURTHER STUDY:
Colossians 3:16; John 15:7; Joshua 1:8
1-YEAR BIBLE READING PLAN: Acts 12 & Nehemiah 4-6
2-YEAR BIBLE READING PLAN: 2 Corinthians 9:1-10 & Isaiah 14
Please follow and like us: