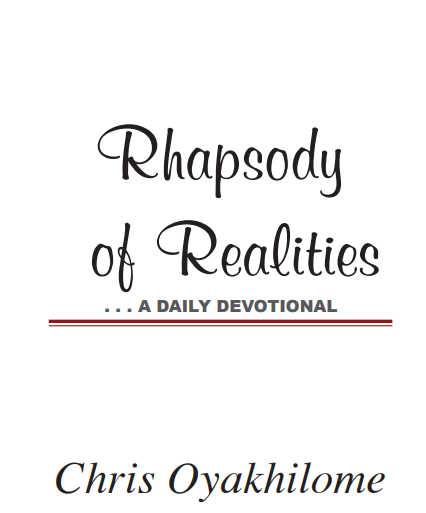 PRAYING FOR OUR EVANGELICAL
WORK
In whom the god of this world hath blinded the minds of them which believe not, lest the light of the glorious gospel
of Christ, who is the image of God, should shine unto them (2 Corinthians 4:4).
The Lord Jesus said in Matthew 9:37, "…The harvest truly is plenteous, but the labourers are few." The harvest He's referring to is the souls of
men, the world of sinners. The labourers are those who are reaching out with the Gospel to win these lost souls to Christ. That's why we have to pray and intercede for the harvest field, for the souls of men that we intend to reach within and beyond our catchments because
the harvest is ripe.
Prayer is our number one requirement in our evangelical work. As we intercede for them, we're to prophesy by the inspiration of the Holy Spirit. Our prophetic prayer is how we pour out righteousness and
salvation on the nations. Set times for prayer, either as an individual, family, group, or as a Church. Plan and map out definite prayer times for your evangelical work.
If we would pray correctly and effectively as He has asked us to, our preaching will be effective. In some cases, you wouldn't even have to preach much or preach at all before sinners start crying out to the
Lord for salvation.
Through prayer—particularly praying in the Spirit— you pour forth gushers of living water (John 7:38). Your words become so effective just like Paul said in 1 Corinthians 2:4: "And my speech and my preaching was not with enticing words of man's wisdom, but in demonstration of the Spirit and of power." Then you find that through you, the heavens constantly rain down righteousness, and salvation is springing up everywhere. Hallelujah!
PRAYER
Dear Father, your love, grace, and goodness fill the nations, and the light of your glorious Gospel shines brightly, liberating men, women, boys, and girls from darkness, bondage, and corruption into the glorious liberty of the sons of God, in Jesus' Name. Amen.
FURTHER STUDY:
1 Timothy 2:1-4; Isaiah 45:8 NASB
1-YEAR BIBLE READING PLAN: John 10:1-21 & 2 Kings 6-7
2-YEAR BIBLE READING PLAN: 1 Corinthians 11:12-19 & Proverbs 17
Please follow and like us: