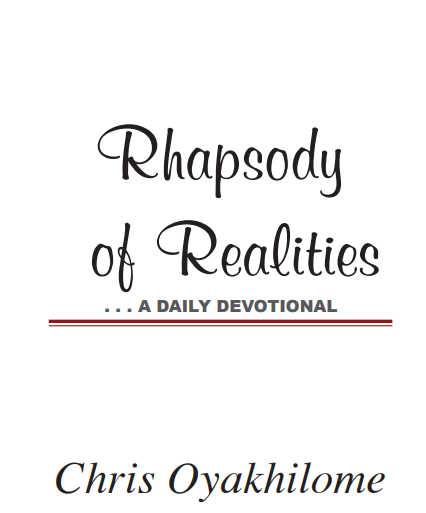 LIVING IN HIS AUTHORITY
For in him we live, and move, and have our being; as certain also of your own
poets have said, For we are also his offspring (Acts 17:28).
True Christianity is living in the Name of Jesus. The very thought of this is so awe-inspiring. Colossians 3:17 says, "And whatsoever ye do in word or deed, do all in the name of the Lord Jesus…."
Doing all things in His Name means living in His Name. That's the key to a supernatural life. That means you're living for Him, in His authority. Therefore, defeat, failure and darkness can't be a part of your life. Life for you is glory only; upward and forward, because the Name of Jesus is named upon you. His Name represents His authority and His character.
The Father gave Jesus a Name that's above every name and set Him far above all things for the benefit of the Church. Ephesians 1:22-23 says God "…hath put all things under his feet, and gave him to be the
head over all things to the church, Which is his body, the fullness of him that filleth all in all."
The Church is His body, and since all things have been placed beneath His feet, Satan is under your feet! Failure, sickness, poverty and death are all under your feet. Everything in life is subject to you because you're seated with Christ in heavenly places.
If you find yourself in a distressing situation, declare, "In the Name of the Lord Jesus Christ, I decree a change!" Reign and subdue circumstances in His Name. You have the authority in His Name to reject anything that's not of God and endorse only that which is consistent with His perfect will for you.
PRAYER
Dear Father, I rejoice in Jesus Christ, knowing that He's Lord of all. I'm victorious and dominate circumstances because I live in His Name and in His authority. Hallelujah!
FURTHER STUDY:
Philippians 2:9-11; Mark 16:17-18
1-YEAR BIBLE READING PLAN: 2 Timothy 4:1-22 & Jeremiah 26-28
2-YEAR BIBLE READING PLAN: James 2:1-26 & Ezekiel 28