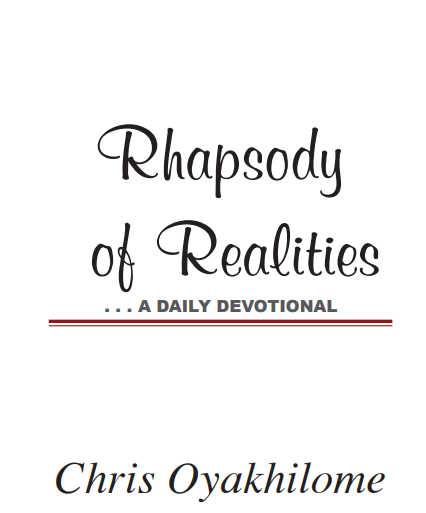 The Honour Of Service In God's House
If any man's work shall be burned, he shall suffer loss: but he himself shall be saved; yet so as by fire (1 Corinthians 3:15).
To be a leader is a great honour; whether it's in politics, government, education, it doesn't matter. To be called a leader of people is always a great honour. However, to be a leader in the house of God is even a far greater honour, because that's a role that belongs to Christ. It's about His work. It means some of His work has been given to you.
In Matthew 16:18, Jesus said, "…I will build my church; and the gates of hell shall not prevail against it." Notice that He didn't say, "Let us build my Church"; rather, He said, "I will build my Church." Part of how He builds His Church is through those He's appointed to lead and teach His people; the leaders of the Church. Every part of the work that we carry out to fulfil His vision is a huge responsibility, because it means He's carrying it out through us. If that's the case, we're only expected to do whatever we do in His Name and according to His will; not our will, because He's only given us the honour of service in His house. This should let you know the level of appreciation we should have for such recognition in God's house. Whatever assignment is given to you to carry out in the house of God, hallow it. Relish and cherish it, and do it as unto Christ. Handle it with great care, because at the end of the day, the Bible says we'll all give account to God for all that we did.
Remember, there're two major judgments at the end of all things. One of them is the judgement seat of Christ, which will be to receive our rewards and praises from Him; but some will have more honour than others. Some may lose on theirs due to their motives. He doesn't want us to serve Him out of human ambitions or fleshly desires. He wants us to do His work in love, in humility, in obedience to Him, and to serve His purpose. Serve the Lord gladly with wholehearted devotion, and please Him in all things.
PRAYER
Dear Father, I thank you for the honour and blessedness of service in your house and in the Kingdom. My heart and mind are sanctified to produce works that are acceptable to you as I serve with love, humility and obedience to you, in Jesus' Name. Amen.
FURTHER STUDY:
2 John 1:8; Revelation 3:11; 2 Timothy 2:20-21
1-YEAR BIBLE READING PLAN: John 2:1-25; 2 Samuel 20-21
2-YEAR BIBLE READING PLAN: 1 Corinthians 4:1-10; Proverbs 1