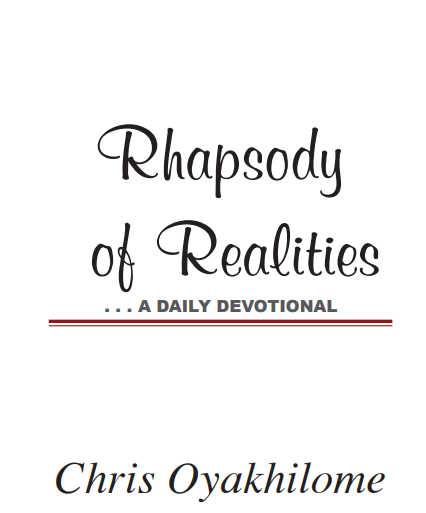 A Sure Way To Exercise Your Spirit
But refuse profane and old wives' fables, and exercise thyself rather unto godliness. For bodily exercise profiteth little: but godliness is profitable unto all things, having promise of the life that now is, and of that which is to come (1 Timothy 4:7-8).
Exercising yourself unto godliness means exercising your human spirit, which is the real you. And one sure way to exercise your spirit is praying in tongues; it keeps your spirit aglow and afire for God. Jude 1:20 says, "But ye, beloved, building up yourselves on your most holy faith, praying in the Holy Ghost." 1 Corinthians 14:4 says, "He that speaketh in an unknown tongue edifieth himself…."
Christians who regularly pray in tongues are more attuned to the things of the Spirit. They're more sensitive and responsive to the leading and guidance of the Holy Spirit; no slothfulness in them. When you pray often in tongues, your spirit is trained and ready for dynamic evangelism.
Cultivate the habit of starting out your day speaking in tongues. Then at regular intervals during the course of your day, pray in tongues. The beautiful thing is, you can speak in tongues under your breath even while at work or conducting your business. It's the fastest way to activate and energize your spirit.
There're people who are more concerned about keeping their bodies fit than paying the most attention to exercising their spirits. As you train yourself to pray often in other tongues, apart from the many other
benefits it has on your life, it'll open your spirit to receive and understand God's Word and enhance your walk in the divine life.
PRAYER
Dear Father, how I love your Word! Thank you for showing me how to exercise and energize my spirit through speaking in tongues. My spirit is activated to receive your guidance today; and I'm making tremendous progress in my life, and the work of the ministry, from glory to glory, in Jesus' Name. Amen.
FURTHER STUDY:
1 Timothy 4:7-8 AMPC; 1 Corinthians 14:4 AMPC;
Hebrews 5:14
1-YEAR BIBLE READING PLAN: Ephesians 5:3-21 & Isaiah 27-28
2-YEAR BIBLE READING PLAN: 2 Timothy 4:1-10 & Jeremiah 47