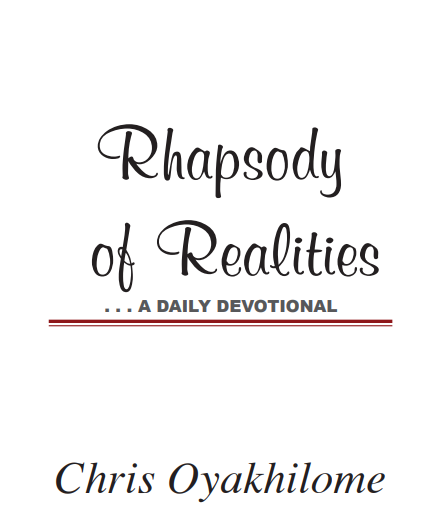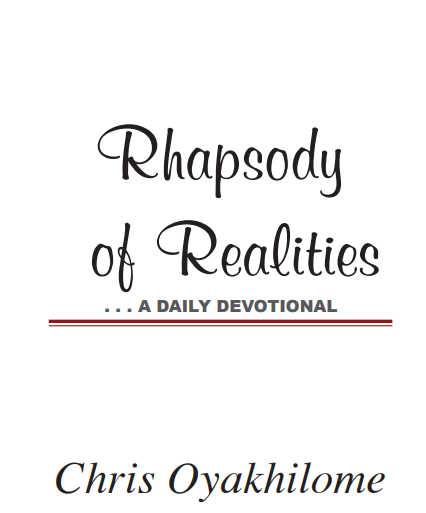 Discover Christ In You
To whom God would make known what is the riches of the glory of this mystery among the Gentiles; which is Christ in you, the hope of glory (Colossians 1:27). There're too many of God's children who are still looking up to God for one blessing or the other.
They're looking up to God to heal them, to touch them, to provide for them, to answer their prayers. But the truth is, there's no other blessing that'll come to you from heaven until the second coming of the Lord Himself.
There's no prayer that the answer will come to you from heaven. Everything you'd ever need in life is in Christ, and Christ is in you, and to have Christ is to have everything. Colossians 1:27 says, "…Christ in you, the hope of glory." Have you been desiring or expecting to see the glory of God revealed in your finances, your health, business, or family? The glory has already been revealed. That's the meaning and reason for Christmas; that's why we're so full of joy that Christ was born into this world, to live in our hearts.
Christ in you is your assurance of divine health, prosperity, success, victory, and dominion. Hallelujah! What you need is to discover Christ in you. If Christ isn't in a man, then his sufferings are justified; his pains are "excusable." But not so with you; you've been brought into the "glory life."
This Christ-consciousness will inspire an extraordinary boldness in your life. It'll cause you to live every day, exuding joy indescribable, and full of glory. When you discover Christ in you, there'll be no place for any disease in your body; that'll be the end of darkness and lack. Glory to God!
The revelation of Christianity is Christ IN YOU; not in heaven. Don't start fasting and asking Him to pour something out from heaven; don't ask Him to give you a blessing from heaven. He's blessed you already with Himself; with all the blessings that are in Christ (Ephesians 1:3). Consciously take some time today to meditate on Christ: who He is, who you are in Him, and all that He's accomplished for you. It'll transform your life. Hallelujah!
CONFESSION
What a privilege it is to be a member of His body, of His flesh and of His bones! Christ in me, the hope of glory! I've been granted the grace and ability in Christ to reign and rule over all circumstances! I can do all things through Christ who strengthens me. Christ in me is my assurance of a life of continuous victory and unending success. Blessed be God!
FURTHER STUDY:
1 Corinthians 6:19; 1 John 4:4
1 YEAR BIBLE READING PLAN: Revelation 16; Haggai 1-2
2 YEAR BIBLE READING PLAN: Acts 3: 1-11; Ezra 2