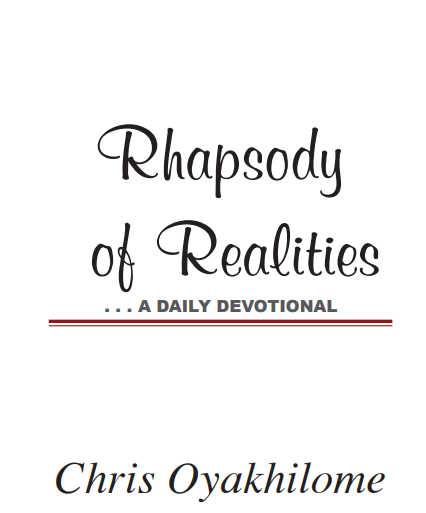 To Bless Is To Give Thanks
Else when thou shalt bless with the spirit, how shall he that occupieth the room of the unlearned say Amen at thy giving of thanks, seeing he understandeth not what thou sayest? (1 Corinthians 14:16).
Generally, to bless means to invoke the power of God into something or into one's life, resulting in promotion, increase, furtherance, strength,
etc. But there's another aspect of blessing. For instance, the Bible talks about us blessing the Lord; how do you bless Him? And when we say, "Bless your work," how do you do it? Also, our theme verse talks about
blessing in the spirit; that is, blessing in other tongues; how do you do that?
But then, reading the concluding part of the verse gives us a clue: it says, "How does the one who doesn't understand what you're saying, say "Amen" at your giving of thanks?" He equates "blessing" to "giving of thanks." In Matthew 26:26, the Bible says, "And as they were eating, Jesus took bread, and blessed it, and brake it…." How did Jesus bless the bread?
The Apostle Paul, by the Spirit, explained it in 1 Corinthians 11:23-24 which says, "For I have received of the Lord that which also I delivered unto you, That the Lord Jesus the same night in which he was betrayed took bread: And when he had given thanks, he brake it…." Matthew said Jesus took bread and blessed it; then Paul gets the revelation and tells us exactly how Jesus did it: it was by giving thanks.
This lets you know how to bless your food when next you're at the table for a meal. It's not by saying, "Oh God, bless this food for Christ's sake"; it's by giving Him thanks for the food. That's how Jesus blessed the bread. Likewise, when we say, "Let's bless the Lord," it means to give Him thanks; you're thanking Him for who He is, for what He's done in your life, and for all His mighty works. This is what you should do always.
When you learn to thank or bless God for something, you receive a wholeness of whatever it is you're thanking Him for, because thanksgiving brings about wholeness. Glory to His Name forever.
PRAYER
Blessed Father, you're so gracious and kind! I give you praise and thanks for your presence in my life and for your mighty hand of blessing that rests upon me. I acknowledge your grace, mercy, wisdom, and power by which I live triumphantly today and always, in Jesus' Name. Amen.
FURTHER STUDY:
1 Thessalonians 5:18 NIV; Colossians 3:17; Psalm 107:1
1-YEAR BIBLE READING PLAN: Acts 13:1-12 & Nehemiah 7-8
2-YEAR BIBLE READING PLAN: 2 Corinthians 9:11-15 & Isaiah 15-16