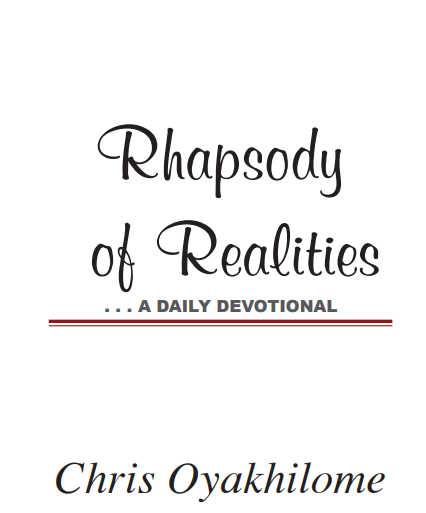 It's About Words
For by thy words thou shalt be justified, and by thy words thou shalt be condemned (Matthew 12:37).
A major reason some Christians have never really enjoyed the spiritual splendour and glory of Christianity is that they've never truly understood the importance of words. Even though they've been born again for long, they've struggled for the most part. Some eventually give up after many years of struggling to live the Christian life because they don't understand the foundational principles of the Christian life. It's about words!
We function in the realities of the new creation through words. This is the spiritual principle that makes salvation possible in the first place: "That if thou shalt confess with thy mouth the Lord Jesus, and shalt believe in thine heart that God hath raised him from the dead, thou shalt be saved. For with the heart man believeth unto righteousness; and with the mouth confession is made unto salvation" (Romans 10:9-10).
Our salvation is only activated when we vocalize our faith in the Lordship of Jesus. Salvation is the beginning of all the blessings in Christ; and if this principle works for salvation, it'll work for everything else in Christ.
The Lord Jesus, during His earthly ministry, was an absolute success because He spoke the Father's words and lived in them. In John 12:49, He said, "For I have not spoken of myself; but the Father which sent me, he gave me a commandment, what I should say, and what I should speak." Hebrews 13:5-6 makes reference to the same principle. It says, "Let your conversation be without covetousness; and be content with such things as ye have: for he hath said, I will never leave thee, nor forsake thee. So that we may boldly say, The Lord is my helper, and I will not fear what man shall do unto me."
The foregoing scriptures imply that our confessions should be in accordance with the Word of God, because we're children of the Word. We live by words. Recall the words of Jesus in our opening verse: "For by thy words thou shalt be justified, and by thy words thou shalt be condemned." It's about your words: the right words coming out of your lips.
CONFESSION
Through my wholesome, faith-filled words, I create a triumphant life and blessed future; I shape my life and future to align with God's divine provisions and destiny for me and all that concerns me. I hold fast to the profession of faith without wavering. I declare that I live in divine health, supernatural abundance, and in continual victory and prosperity, in Jesus' Name. Amen.
FURTHER STUDY:
2 Corinthians 4:13; Mark 11:23
1-YEAR BIBLE READING PLAN: 7 John 16:17-33 & 1 Chronicles 7-8
2-YEAR BIBLE READING PLAN: 1 Corinthians 15:1-10 & Proverbs 28