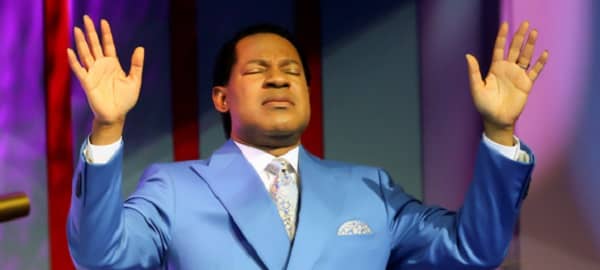 Praise God for our beautiful Global Communion Service, which held
yesterday. As we shared, March is our Month of Knowledge; we have received grace
for increased knowledge, as the Holy Spirit increasingly disseminates Kingdom
information. See highlights of the service on Loveworld News at
http://loveworldnews.com.
Life is spiritual and should be
understood accordingly. Learn more in this Monday's Rhapsody. Get the March
edition from the store on your Rhapsody app.
The Word says "For the earth shall
be filled with the knowledge of the glory of the LORD, as the waters cover the
sea" (Habakkuk 2:14). At our prayer times today, we'll pray fervently in
tongues of the Spirit, and in accordance with the above verse of Scripture,
that the earth be filled with the knowledge of the glory of the Lord, and this
message of Christ's salvation spreads unhindered throughout the world. Amen.
Remember to take an extra 15min to join any group leading Global
prayers by clicking on the 'PastorChrisLive' tab on your kingschat timeline or
by using this link, bit.ly/prayathonlivetv. God bless you.