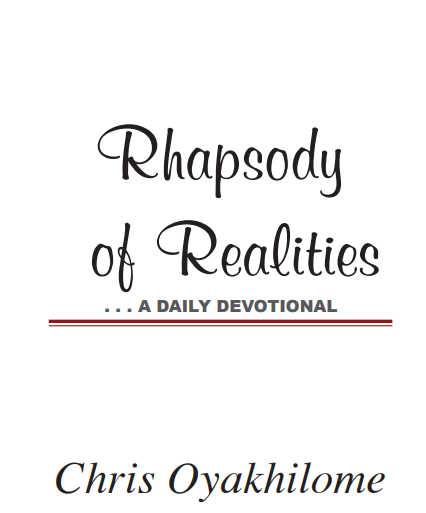 YOUR SURE GUIDE
Now we have received, not the spirit of the world, but the spirit which is of God;
that we might know the things that are freely given to us of God
(1 Corinthians 2:12).
The Spirit of God, through the Apostle Paul in our opening scripture, wasn't referring to mental knowledge but spiritual knowledge—revelation knowledge. It's possible for us to know the will of God for our lives. The Bible says spiritual things can only be spiritually understood: "But the natural man receiveth not the things of the Spirit of God: for they are foolishness unto him: neither can he know them,
because they are spiritually discerned" (1 Corinthians 2:14).
When your spirit is enlightened by God's Word through the ministry of the Holy Spirit, you're able to know God's will and purpose. The guidance of the Holy Spirit is so important in our lives. He guides
your steps and grants you understanding of the Word. With Him, you're never at a crossroads. Knowing Him and walking with Him is the key to that successful life you've always desired. He brings you into your inheritance and your destiny in God. Hallelujah!
If you aren't sure about God's perfect will on any matter, give some time to praying in the Spirit. He's the embodiment of all knowledge. Ask Him, and He'll reveal the knowledge or guidance you need to your
spirit.
You can do the same with respect to your work; activate His ministry in your life and He'll teach you how to be the best at what you do. He'll grant you an extraordinary amplitude of comprehension and supernatural sagacity to excel in all that you do. He'll make your thought pattern excellent; your ingenuity, creativity, intuition, sharp-wittedness will be limitless!
Remember the words of Jesus in John 14:26. He assured us, "…he shall teach you all things, and bring all things to your remembrance, whatsoever I have said unto you." With the Holy Spirit, you can never
walk in darkness or be confused about anything. He'll help you retain knowledge and information in your spirit and bring that information to your consciousness when the occasion demands. Hallelujah!
PRAYER
Dear Father, thank you for the sweet Holy Spirit who teaches, guides, and directs me on the right path you've preordained for me and helps me follow through. I'm yielded to Him, for He guides me into all truth and teaches me to make the right choices and decisions that are consistent with your perfect will for me, making me an absolute success in life, in Jesus' Name. Amen.
FURTHER STUDY:
John 14:16-18; Romans 8:14; John 8:12

1-YEAR BIBLE READING PLAN: Romans 11:1-24 & Psalms 79-81
2-YEAR BIBLE READING PLAN: Philippians 1:1-8 & Isaiah 59
Please follow and like us: