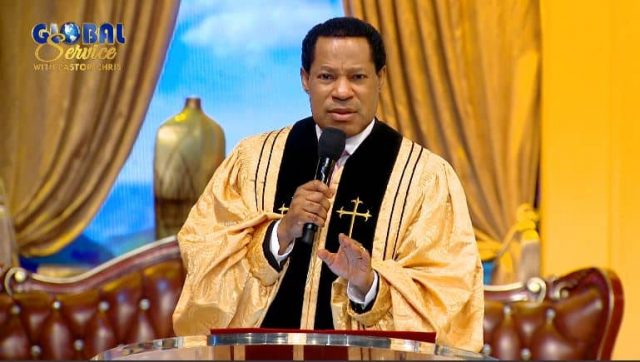 "It's a month of higher heights; the Lord is calling you to a higher realm of glory, understanding, and walk with Him" — Pastor Chris Oyakhilome.
Great rejoicing surged across the globe as LoveWorld President, Reverend (Dr.) Chris Oyakhilome declared March to be 'the Month of Higher heights' at the just concluded Global Communion service. In an eye-opening exposition, the man of God explained 3 keynotes and areas where the Lord was going to exalt His children. 
Ministering in the fullness of the Spirit, Pastor Chris firstly explained to the global saints that the Lord is calling His children to give attention to His word. He read from Exodus 24:13-18, highlighting that Moses, unlike the children of Israel, was attentive to God, hence he knew the ways of God while others only observed His acts. He, therefore, charged the global congregation to steadily study God's Word with all focus and diligence.
Secondly, this month, "God is going to move you forward from where you've humbly been to higher and more prominent positions," Pastor Chris declared as he read from Revelations 4:1 and Ephesians 1:17 – 18.
Finally, the man of God revealed that the Lord's plan and purpose are to bring His children into a higher knowledge of spiritual realities. "You will have spiritual revelations for a higher walk with God," he remarked as he spurred the global saints to anticipate experiencing in higher realms of glory, understanding, and walk with God all through this month and beyond.