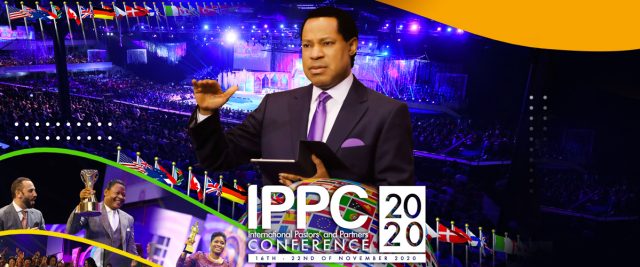 Over 20,000 delegates expected to Converge in Lagos, Nigeria for the august gathering of eagles.
It is less than a fortnight to the 2020 International Pastors and Partners Conference (IPPC) with the man of God, Reverend (Dr.) Chris Oyakhilome. The special and highly anticipated conference is slated to hold from Sunday, November 15th, to Sunday, November 22nd at the LoveWorld Crusade Grounds, along Lagos-Ibadan Expressway, Southwest, Nigeria. 
The annual gathering of Pastors and partners of the LoveWorld nation, avails delegates from across the globe the exclusive opportunity of refinement and upgrade by God's Word brought by the man of God, Pastor Chris, and other seasoned ministers of the Gospel. It is a time to celebrate the global impact of the ministry and the contributions of individuals, groups and churches to the successes recorded throughout the year in various aspects of the ministry work. This year's edition is very special, sparking great emotions in the saints who are eager to gather together as against the plans of the cohorts of darkness to completely abolish the physical assembly of the congregations of the Lord. The COVID-19 fiasco that ravaged the world for the most of the year sought to completely shut down the Churches of Christ from gathering but the man of God, Pastor Chris led the Church in ceaseless prayers and the Church prevailed.
Several inspiring sub-conferences and ceremonies will also be witnessed during the epochal event including, the International Media Connectors' Conference (IMCC) and the International Teens Pastors and Leaders' Conference (ITPLC). Delegates also excitedly look forward to the awe-inspiring LoveWorld Exhibition which showcases the global impact of various arms of the ministry and affiliate organizations and their projections for the future.
The stellar LoveWorld Presidential Awards and the glitzy LoveWorld International Music and Arts Awards (LIMA) climaxes the week-long conference. It is going to be a grand celebration of perfection emphasizing the Church's alignment with God's perfect will, the display of excellence, the experience of completeness and fruition in all ramifications.
Details of the conference schedule and logistics are clearly disclosed in the featured video. LoveWorld President, Pastor Chris Oyakhilome, gladly awaits welcoming delegates from across the globe to the historic and game-changing conference.