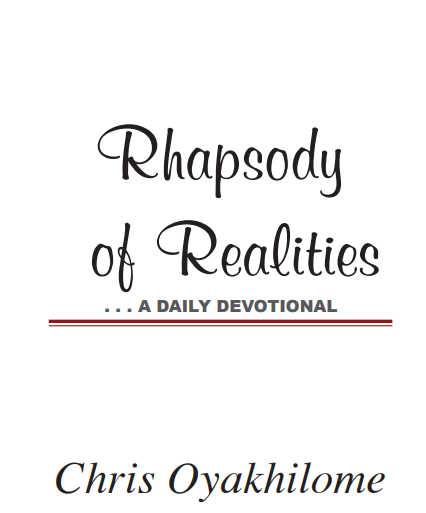 THE POWER OF KNOWLEDGE
My people are destroyed for lack of knowledge… (Hosea 4:6).
Two striking things are revealed to us in our theme verse: the first is the fact that God's people can be destroyed and the second is the reason it's possible for them to be destroyed, which is their lack of knowledge of God's Word. The ignorance of God's Word is such a terrible thing. Jesus said to the Jews, "You err, because you don't know the Scriptures" (Matthew 22:29).
This helps us further understand why the Bible says in 2 Timothy 2:15, "Study to shew thyself approved unto God, a workman that needeth not to be ashamed, rightly dividing the word of truth." The solution to every problem, the answer to every question, and everything you'd ever require in life are all in the Word. Don't ignore the Word.
To ignore the Word is to set yourself up for failure and unnecessary hardships in life. Jesus said, "And ye shall know the truth, and the truth shall make you free" (John 8:32). Proverbs 11:9 says, "…through
knowledge shall the just be delivered." Acts 20:32 says, "And now, brethren, I commend you to God, and to the word of his grace, which is able to build you up, and to give you an inheritance among all them which are sanctified."
It's about your knowledge of God's Word. 2 Peter 1:3 says, "According as his divine power hath given unto us all things that pertain unto life and godliness, through the knowledge of him that hath called us to
glory and virtue."
How much and how well do you know Him? That's what's going to determine how far you go—your prosperity, glory, dominion and victories in life. The things you require or desire for a godly life are already yours in Christ. But the way to make them effectual in your life is a function of your knowledge of Him.
The knowledge Peter writes about is full, exact knowledge—"epignosis" (Greek). Spend time every day, studying, listening to, and meditating on the Word of God. Inundate your spirit, soul and mind with the Word. As the Scripture says, "Let the word of Christ dwell in you richly in all wisdom…" (Colossians 3:16). The result will be a life of ever-increasing grace, ever-increasing relevance, ever-increasing glory, unending success, and all-around prosperity.
PRAYER
Dear heavenly Father, I thank you for the knowledge of your Word that dwells in me richly, causing me to walk in faith, dominion, glory, and power. Through the revelation knowledge of your Word, I live and
function in absolute victory, now and always, in Jesus' Name. Amen.
FURTHER STUDY:
Psalm 82:5; 2 Peter 3:18; Ephesians 1:17
1-YEAR BIBLE READING PLAN: Acts 19:8-41 & Job 15-18
2-YEAR BIBLE READING PLAN: Galatians 1:18-2:1-2 & Isaiah 28
Please follow and like us: