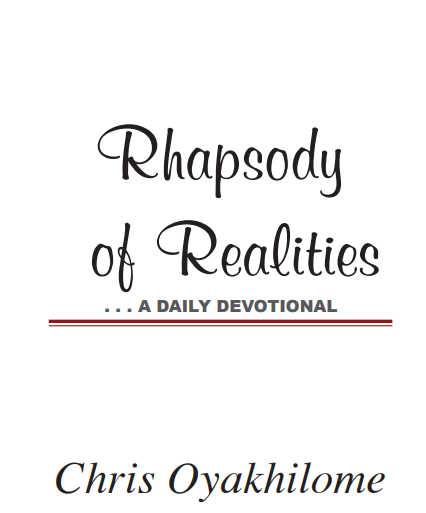 ENERGIZED PRAYER
So mightily grew the word of God and prevailed (Acts 19:20).
If you desire certain changes in your life, your city, state or nation, you can make it happen through effectual prayers—praying with passion. Paul knew how to pray effectively; that was what changed Ephesus and
other places where he ministered. Paul was in Ephesus for two years and three months, and during that period, he shook up the whole place.
The Bible says, "And many that believed came, and confessed, and shewed their deeds" (Acts 19:18). In other words, they gave up idolatry and their heathen practices and openly confessed the lordship of Jesus. The 19th verse says those who had been into magic
and cults were converted to Christ. How was Paul able to achieve this? He gave us an idea when he said in 1 Corinthians 15:32, "If after the manner of men I have fought with beasts at Ephesus, what advantageth it me…."
When you study the context, you don't find where he personally encountered beasts or was physically attacked by wild beasts. Evidently, Paul was speaking spiritually. He was referring to something that happened in the spirit. Recall what we read in our theme verse: "So mightily grew the word of God and prevailed."
The Gospel prevailed in Ephesus because Paul understood how to pray with passion, how to prevail in the spirit through prayer. The Bible says, "…The effectual fervent prayer of a righteous man availeth much" (James 5:16). The phrase "effectual fervent" is "energeō" (Greek), and it means "energized." In other words, the "energized" prayer of a righteous man avails much. Hallelujah!
To drive this point home, James gives us the example of Elijah's prayer and says, Elijah "prayed earnestly" (James 5:17). The phrase "prayed earnestly" literally means that Elijah "prayed with prayer," giving it a Hebraistic form of emphasis. He was talking about the intensity of
Elijah's prayer. He prayed energized prayer.
There're many things happening in our world today that should move us to pray intensely as Elijah did. It's your responsibility as a child of God to put a halt to evil works masterminded by Satan in your world and the regions beyond.
PRAYER
Dear Lord, thank you for the privilege and blessing of prayer. Now I pray for the unhindered spread of the Gospel, that your Word may have free course and be glorified. I pray against fear, violence, wickedness, and all forms of injustice; I declare peace, progress, stability, and prosperity, for the furtherance of your Kingdom, in
Jesus' Name. Amen.
FURTHER STUDY:
James 5:16-18 AMPC; Luke 22:44 TPT

1-YEAR BIBLE READING PLAN: Matthew 19:1-15 & Exodus 13-14
2-YEAR BIBLE READING PLAN: Matthew 10:12-22 & Genesis 27
Please follow and like us: