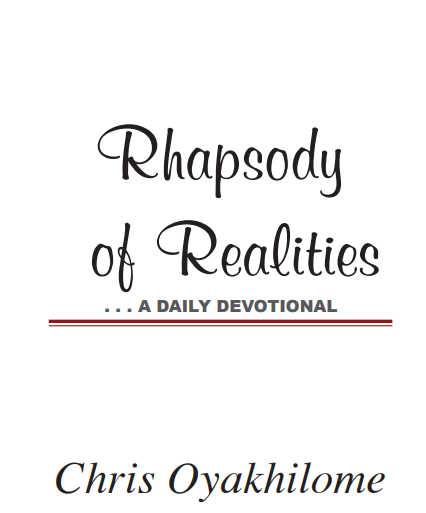 FAITH IS THE COGENCY OF EVIDENCE
Now faith is the assurance (the confirmation, the title deed) of the things [we] hope for, being the proof of things [we] do not see… (Hebrews 11:1 AMPC).
The above definition of faith simply means that faith is the cogency of evidence. You're convinced that something you've hoped for is real though it's not visible in the physical realm. Faith is a substance; it's the evidence of unseen realities.
Evidence is proof of something; it can be made available. If faith, therefore, is the evidence, it means there's something it represents. It's like when you own a property; the title deed to that property is your proof, the cogency of evidence that the property is yours. When your right to the property is contested, you simply present the evidence—the title deed.
Likewise, if at any time the devil tries to question your right to your blessings, privileges, and inheritance in Christ, present your evidence, which is God's Word. Declare with confidence what the Word says concerning you.
For example, you can present Romans 8:10-11 and 3 John 1:2 as your evidence for divine health: Romans 8:10-11 says, "And if Christ be in you, (although) the body is dead because of sin; but the Spirit is (gives it) life because of righteousness. But if the Spirit of him that raised up Jesus from the dead dwell in you, he that raised up Christ from the dead shall also quicken your mortal bodies by his Spirit that dwelleth in you." 3 John 1:2 says, "Beloved, I wish above all things that thou mayest prosper and be in health, even as thy soul prospereth." In affirming these scriptures, you're putting your evidence to work. Hallelujah!
CONFESSION
I'm fully persuaded by the Word of God! I anchor my life on God's Word, and I refuse to be swayed by contrary winds or circumstances, for my faith is the title deed of unseen realities. I walk in the light of my inheritance in Christ, in power and grace, living in divine health
and supernatural prosperity. I'm victorious evermore because I live in and by the Word. Amen.
FURTHER STUDY:
Hebrews 11:6; Matthew 15:28; Hebrews 11:1-3 AMPC

1-YEAR BIBLE READING PLAN: 1 Peter 4 & Ezekiel 33-34
2-YEAR BIBLE READING PLAN: Revelation 1:1-20 & Hosea 3-4
Please follow and like us: