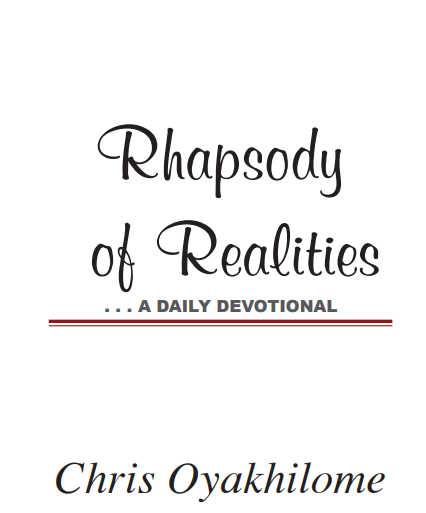 WE DON'T LIVE BY BLOOD
But if the Spirit of him that raised up Jesus from the dead dwell in you, he that raised up Christ from
the dead shall also quicken your mortal bodies by his Spirit that
dwelleth in you (Romans 8:11).
Leviticus 17:11 says, "For the life of the flesh is in the blood…." Before you were born again, your body lived by blood. But from the day
you were born again and received the Holy Spirit, you received the God-life that doesn't require blood for its sustenance. Now, you can better appreciate what the Bible says in John 1:12-13: "But as many as received him, to them gave he power to become the sons of God… Which were born, not of blood, nor of the will of the flesh, nor of the will of man, but of God."
When you're born of God, you're not human; you're divine. That old system of having life in your body through your blood ceased to be; it was replaced by the life of the Holy Spirit. No wonder Jesus said in
Mark 16:18, "…if they drink any deadly thing, it shall not hurt them…."
There's no poison that gets into your system through the blood vessels that's potent enough to wreak a havoc. This is because the life in you is indestructible—it's the life of the Holy Spirit! Those who don't understand this truth live ordinary human life. That's the reason they can be buffeted and affected by sickness, disease, infirmities, failure, lack, and the corrupting influences of this present world of darkness.
Refuse to think, talk, and act or live like a mere human being; otherwise, you'll suffer what humans suffer. Don't let the lamentation of the Psalmist in Psalm 82:5-7 describe the reality of your life. It says,
"They know not, neither will they understand; they walk on in darkness: all the foundations of the earth are out of course. I have said, Ye are gods, and all of you are children of the most High. But ye shall die like men, and fall like one of the princes." Rather, live the God-life, the divine life, because you're born of God, which makes you a god. Gods don't live by blood! Hallelujah!
CONFESSION

I live above this world and its systems, above sickness, disease, and the corrupting forces of this present world of darkness. The power of the Spirit that raised Christ from the dead has vitalized and given life to
my physical body. I live the transcendent life of glory in Christ Jesus. Amen!
FURTHER STUDY:
Luke 10:19; Romans 8:10-11 TPT
1-YEAR BIBLE READING PLAN: John 6:25-59 & 1 Kings 10-11
2-YEAR BIBLE READING PLAN: 1 Corinthians 8:1-13 & Proverbs 9
Please follow and like us: