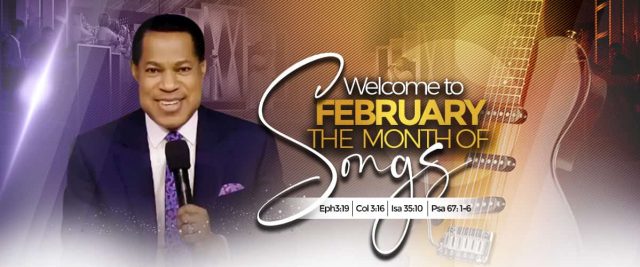 Our man of God, Reverend (Dr.) Chris Oyakhilome, welcomed the global congregation to the February Global Service. In a brief exhortation, Pastor Chris expounded on the message of the year, teaching that Jesus is our standard of perfection. He stressed the importance of knowing that Jesus is God's love, and Christians are the expression of Jesus, thus invariably, the expression of God's love to the world today.
Pastor Chris further stated that you can only do perfect things and be perfect when you have perfection in your spirit, just as you can only perform righteous acts when you have righteousness as a nature. 
Reading from Ephesians 3:19, Colossians 3:16, Isaiah 35:10, Psalms 67:1-7, He declared this Month of February "The Month of Songs".