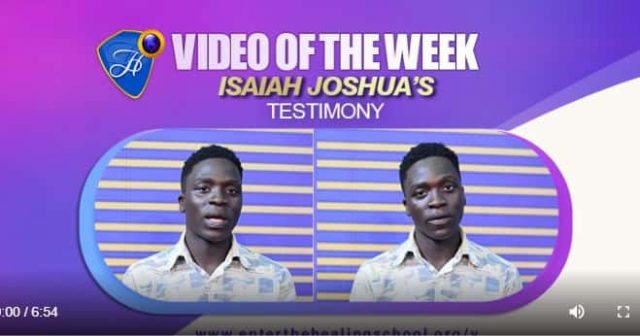 DEAD MAN COMES ALIVE, SAYS PASTOR CHRIS TELLS HIM TO GO BACK TO HIS BODY!
Once dead, now alive – this is the story of Isaiah Joshua who experienced the resurrection power of Christ.
Isaiah came in sick to the healing center where he participated in the July Healing Streams Live Healing Services with Pastor Chris. During the course of the service, he got weak and collapsed and his heart stopped beating. Upon medical examination, he was confirmed dead. But we're telling you a different story now.
This testimony is a must-watch for everyone.